Place Your Order Now! 905-830-9626
(Newmarket Location)​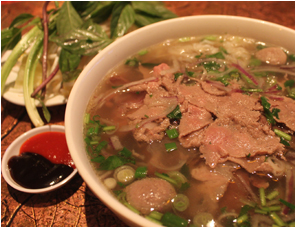 #20 - ​Pho Tai, Bo Vien
​Rice Noodle Soup with Rare Beef and Beef Balls
​


Crowd pleaser! Warm and flavourful broth with noodles, beef balls and thinly sliced lean beef topped with onions and cilantro. Also accompanied by fresh beansprouts, chili peppers, basil and lime wedge. Hoisin and Siracha sauce are delicious for dipping!
#03 Goi Cuon
Rice Paper Rolls

​


#01 Cha Gio
Vietnamese Style Spring Rolls


​


Shrimp and thin slices of pork wrapped with fresh lettuce and beansprouts, served with a Hoisin based sauce.


Crispy deep fried spring rolls with a shrimp, pork and vegetable filling.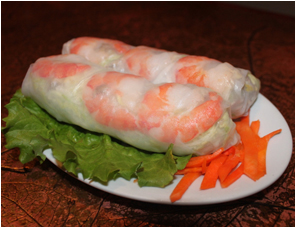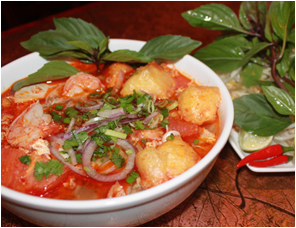 #18 Bun Rieu
Crab and Tomato Based Vermicelli Noodle Soup with Shrimp, Sliced Pork and Tofu

​


A traditional seafood based Vietnamese noodle soup.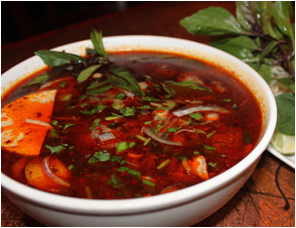 Another Vietnamese specialty with a dash of our spicy homemade satay chili sauce.
#17 Bun Bo Hue
Spicy Hue Style Vermicelli Noodle Soup with Beef and Pork


​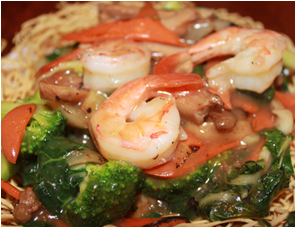 #60 Mi Xao Don, Thap Cam
Chicken, Beef and Shrimp Stir Fry with Crispy Egg Noodles



​


A combination of beef, chicken and shrimp stir fried with bok choy, broccoli, red bell peppers, onions, carrots and celery on a bed of crispy deep fried egg noodles. Also available with soft stir fried noodles.


© Copyright Com Pho Asia. All Rights Reserved. This site is owned and operated by Com Pho Asia Newmarket. Designed by Infinite Graphic Imaging www.infinitegraphicimaging.com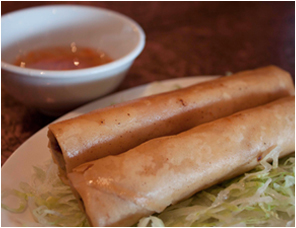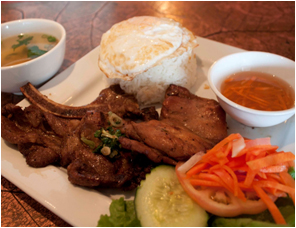 #38 Com Suon, Ga Nuong, Op La

​


Grilled pork chop, grilled chicken and ​a fried egg with steamed rice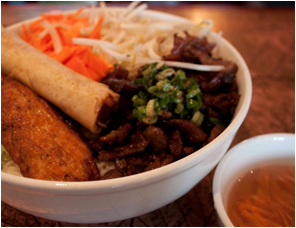 #54 Bun Thit Nuong, Cha Gio,
​Chao Tom

​


Grilled pork, spring roll and minced shrimp on sugar cane with vermicelli noodles. Vegetables included are bean sprouts, lettuce and carrots.